WELCOME TO THE GATES
STUDENT HOUSING IN REXBURG
WELCOME TO THE GATES
Welcome to The Gates townhomes! We work tirelessly to do all that we can to provide our residents with the best BYUI student housing experience possible! Enjoy our spacious floor plans, extensive amenities, and outstanding management team! No issue is too small or request too great that we won't go above and beyond to help with. Our BYUI off campus housing is stationed just 3 blocks from campus so you'll never have to worry about making it to your classes on time! You'll find that between the convenient location, social environment, privacy, and great rates, we're the perfect place to call home! 
This page will give you space to explore some of the main features we offer such as floor plans, resident reviews, amenities, photo gallery/virtual tour, and location. The buttons below each section will take you to a page with more information on the feature. When you're ready to make The Gates your new home click on "Apply Now" below!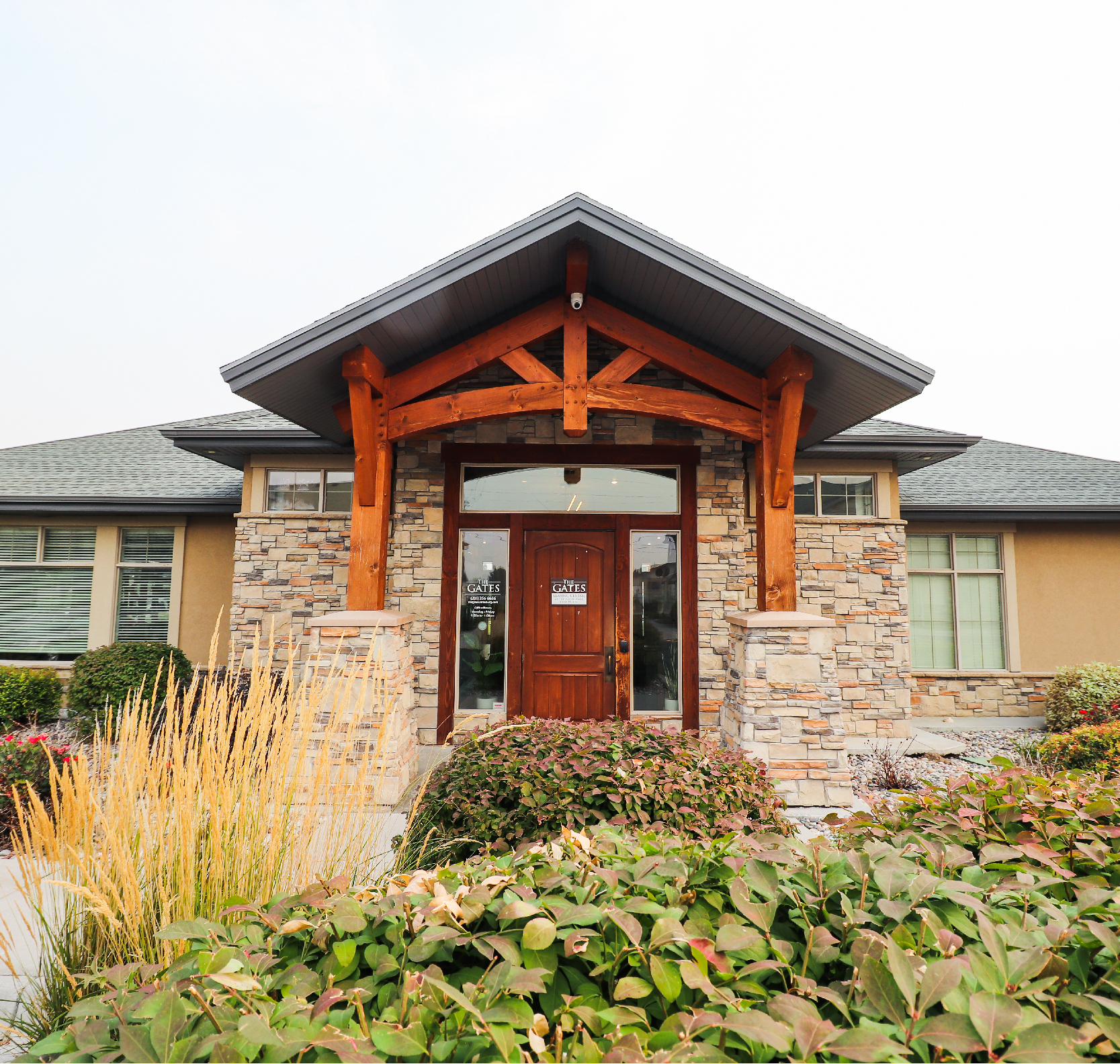 Welcome to The Gates – the most social student housing complex in Rexburg, UT
Explore Our Floor Plans
Our BYUI student apartments house both men and women! The 3X3 Townhome comes with 2 different options – Standard and Oversized. Our Oversized floor plan is the most popular – and for good reason. Oversized rooms are much larger, have more closet space and provide full sized beds instead of twin beds. 
Our 2 level townhome includes quality apartment features like 9 foot ceilings, a bathroom for each bedroom, private entrances, and high speed internet. With the extra closet on top of personal closets, you'll have plenty of space to store your items. Never have to go far to do laundry with an in-unit washer and dryer. In the kitchen you can find top-notch appliances such as 2 refrigerators, a microwave, and a dishwasher. The 55" LCD Flat Screen TV and comfortable couches make the living room the perfect spot to bring your friends. Bedrooms come furnished with beds, dressers, and individual desks ideal for studying. Unlike other student apartments in Rexburg, we offer complimentary cleaning at the end of the semester. We have a cleaning crew come through and complete a white glove clean that normally residents are required to do.
We know that roommates can make or break a college experience! If no roommate requests are made, we take time to pair residents together based on their answers to our questionnaire. Some of the categories we consider when matching are hobbies, areas of study, and even how outgoing you are! Students are drawn to our BYUI student apartments because of how social our environment is. We make a habit of designing fun engaging activities around the busy lives of our residents. Click below to learn more about our amazing floor plans!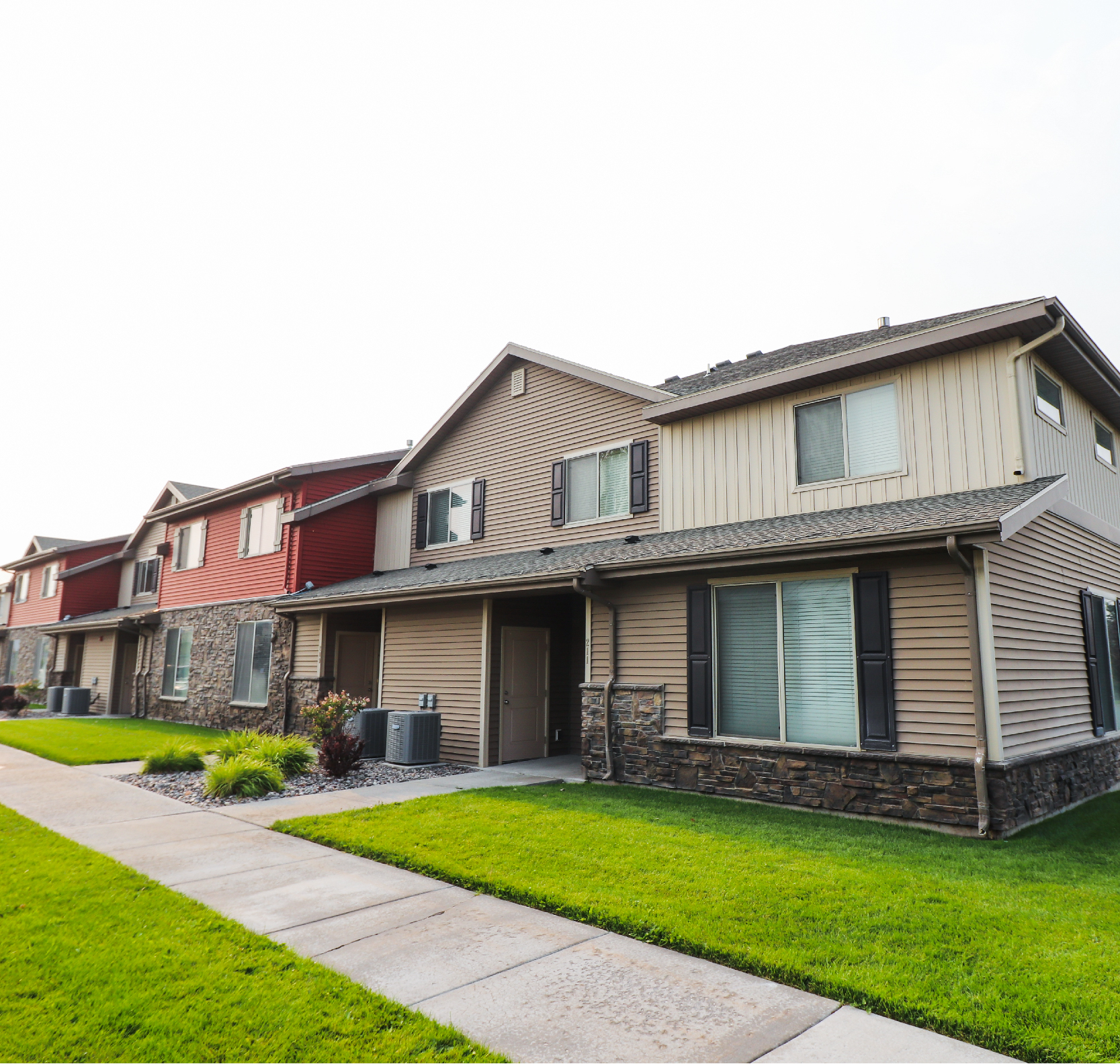 Check Out Our Resident Reviews
At The Gates we strive to give you the best college experience! We boast great reviews on both Google and Facebook! Our Google Rating is 4.1 stars, and our Facebook rating is 4.4 stars! Learn how we've achieved our high ratings by reading some of the great things our residents have said about us:
"I love living at The Gates! I love the amenities, especially the volleyball courts. Everyone seems really friendly around here and the townhouse structure really makes it feel like a home."

Ashley B.
"This place is literally the best place in all of rexburg! The quality of the apartment is such that it feels like a home. There are loads of amenities to use."

Taylor B.
"Absolutely AMAZING apartments. I've been here for 2 years and lived in a new complex every semester and this was the first place I stayed for 2. I love them. "

Sam W.
"Really enjoyed living here, spacious and wonderful amenities:)"

KaLee T.
"Love the gates! Friendly management and great amenities!"

Molly S.
Check Out Our Exceptional Amenities
Experience luxury BYUI college apartments at its finest with our outstanding amenities! The South Gate clubhouse features a game room with a pool table, a ping pong table, vintage arcade games, a huge flat screen TV, a spacious kitchen, and a vending machine. At the far end of the clubhouse, you can find two fire pits with seating on both sides. Enjoy watching your favorite show or movie in our theater room featuring a projector, reclining chairs, sofas and bean bags! For our musically talented residents, we have a music room complete with a piano and record player. Just outside the South Gate clubhouse is a half-size basketball court and a grill!
The North Gate side clubhouse includes a full-sized gym with multiple machines for weightlifting and cardio. It also features a fireplace, kitchen, theater room, and tanning room. Outside the North Gate side are two grills, a fire pit with a pergola and seating, a sand volleyball court, and a large hot tub! With these exceptional amenities it's easy to see why we're named one of the most popular housing for students in Rexburg! Click below to see a full list of our most popular amenities!
Photo Gallery/Virtual Tour Sneak Peek
See more of our incredible amenities by taking a virtual tour. You can view all we have to offer from the comfort of your couch!
Location
|
Off Campus Housing BYUI
Our off campus housing is just 3 blocks from Brigham Young University-Idaho campus! We know parking can be hard to find in a college town. Fortunately, we have 450 parking spots available for our residents. Take advantage of the free Walmart shuttle that regularly passes through the center of our complex! Click below for directions to our incredible BYUI housing for students!